There was drama in court on Wednesday morning when the case of notorious illegal mining suspect, Aisha Huang was called.
She is being held on charges of the sale and purchase of minerals in Accra without a license and engaging in illegal mining without a license.
During the proceedings at the Accra Circuit Court on September 14, something seemed off about one of her accomplices.
The said lady was earlier seen escorted into the court premises wearing a black T-shirt.
A few minutes before the ruling was delivered by the judge, the Chinese national is said to have collapsed.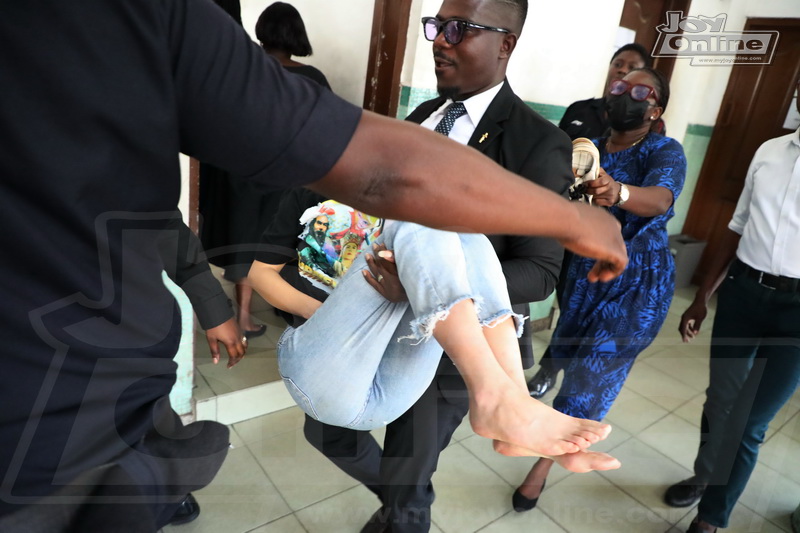 Court correspondent, Joseph Ackah-Blay reports that she purportedly took ill and was conveyed to a hospital.
"Before we realised, she had just collapsed and had to be taken by the policemen and rushed out to the hospital," he said on Joy FM's Midday News monitored by NSEMGH.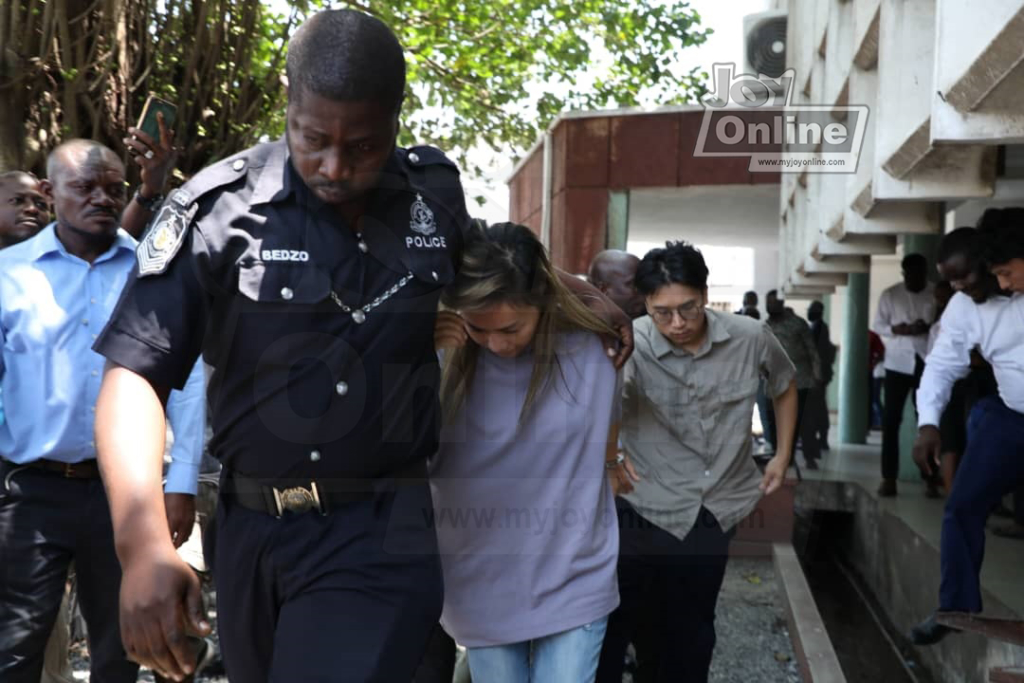 She was however remanded despite her absence for the rest of the session as prosecutors got the court to extend a warrant of arrest permitting them to hold Aisha for at least two weeks while they carry out further investigations.
The Galamsey kingpin Aisha Huang and her accomplices will remain in police custody as their request for bail was turned down.
Lead Counsel for the accused, Nkrabea Effah Dartey, questioned the state's decision to repatriate Miss Huang in 2018.
He described her alleged offences as minor ones which he was prepared to defend only to have her deported in circumstances he considers strange.
"The law did not disclose that the Parliament of Ghana had passed any law to declare her a persona non-grata. The law does not show that there was any executive order to have her deported. She was told to come for a meeting and the next thing I heard, she had been flown out."
source:joynews