Ghana Black Stars' new sponsor, Mara, a non-bank financial institution has not been licensed by the Bank of Ghana or the Security and Exchange Commission (SEC).
They are not authorised to trade in cryptocurrency or bitcoins or any other non-bank financial services in Ghana, Joy Sports can confirm.
On Friday, 9th September, the GFA signed a one-year sponsorship deal with Mara-Metarvese worth $1 million ahead of the Qatar 2022 FIFA World Cup.
A former Finance Committee Chairman, Wilfred Kwaku Osei, affectionately called Palmer described the agreement as an illegality because of the central bank's long-standing position on cryptocurrency trading in Ghana.
Joy Sports checks at the central bank and financial regulator, the Bank of Ghana, revealed that MARA Blockchain is not licensed in Ghana and cannot "advertise their services in Ghana."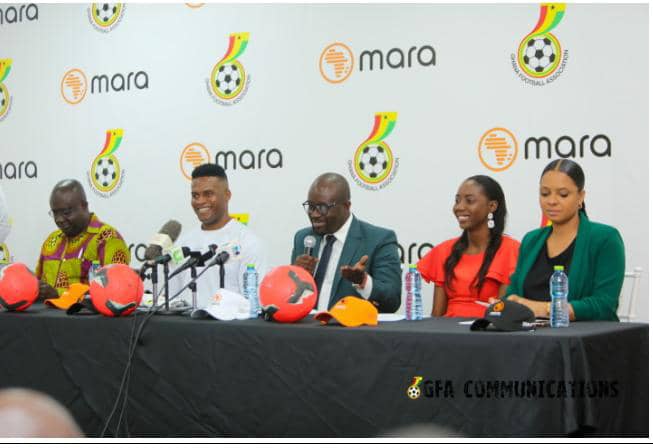 According to MARA, it is "Africa's ultimate digital finance ecosystem, empowering Africans' dreams by leveraging blockchain to transform the social and economic future of African communities, countries and the continent.
During their partnership unveiling at the Ghana FA secretariat, Mara became an official sponsor of the Black Stars of Ghana to drive football sustainability ahead of the FIFA World Cup Qatar 2022, scheduled to kick off in November.
At the unveiling ceremony in Accra, Chi Nnandi, Co- founder and CEO of Mara said: "We are particularly excited to partner with Ghana FA as they #BringBackTheLove for Ghana's national football team and empower people with a common hope and dream.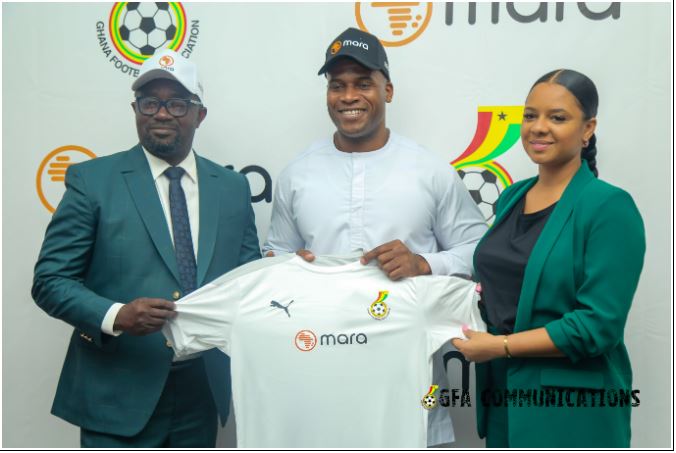 "Through this first-of-its-kind partnership in Ghana, Mara will be creating close connections with football lovers across Africa and beyond in unique and compelling ways; welcoming them into a community where they can ignite their passion for creating digital wealth, grab hold of numerous digital finance opportunities and enjoy financial empowerment.
"Mara remains committed to empowering the dreams of Africans across the world and offering the creation of wealth through digital finance." Buttressing this, Susan Younis, Chief Marketing Officer at Mara said.
"We have very exciting activations and offers that will be rolled out with the upcoming World Cup tournaments. As these activities commence in the next few weeks, we look forward to creating opportunities and environments where Ghanaians can experience the essence of Mara in person."
For Ghanaians to experience in person, that would mean signing on to Mara platforms which are considered illegal trading platforms in the country.
The Bank of Ghana is by law empowered to license, regulate, and supervise all banking and non-banking business activities in Ghana. In particular reference to cryptocurrencies the central Bank issued "Notice Number BG/GOV/SEC/2018/02 in which it highlighted recent developments in the use, holding, and trading of virtual or digital currencies (also known as cryptocurrencies), such as Bitcoin in Ghana. The Bank of Ghana notified the general public that these activities in digital currency were not licensed under the Payments System Act 2003 (Act 662).
"Further to the Bank of Ghana Notice the Securities and Exchange Commission (SEC) by Notice Number SEC/PN/003/03/2019 dated 29th March 2019 also drew the attention of the general public and investors to the fast growing interest in the issue, investment and trading in cryptocurrencies in Ghana.
"The above-mentioned activities offered by unregistered and unlicensed entities on digital on-line trading platforms with promises of high returns on investment are not sanctioned nor registered by the SEC. The SEC stated that it had not regulated these types of products, offerings and their accompanying on-line trading platforms or Exchanges."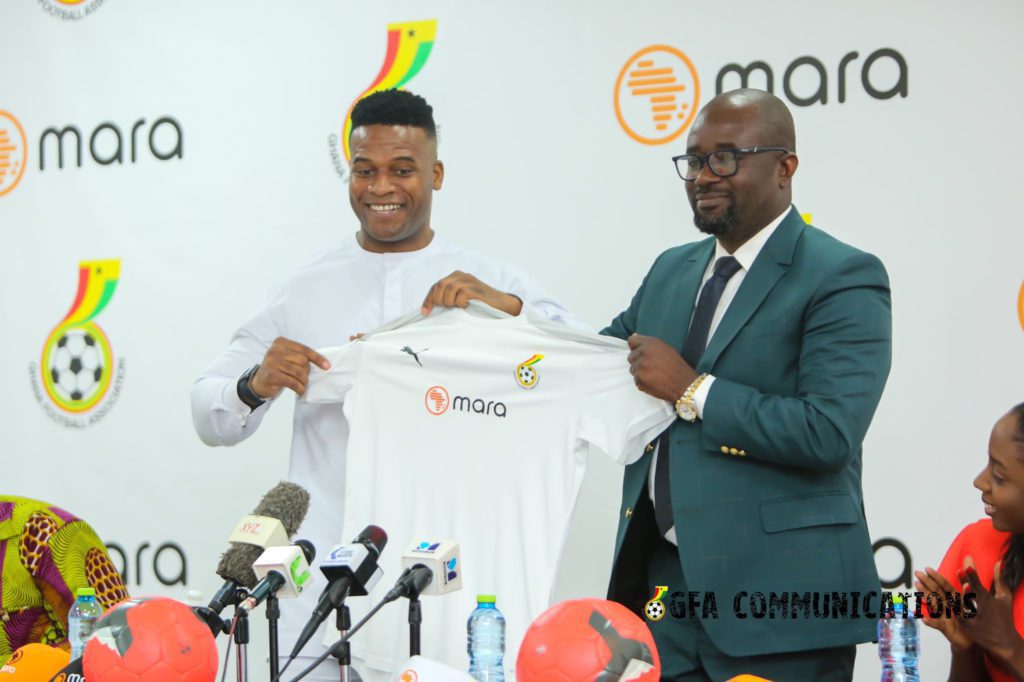 These statements from the two institutions were meant to warn Ghanaians from engaging in unlicensed and unregulated financial services.
"They [MARA] are not licensed in Ghana, and should not be advertising their services," the bank said.
GFA President, Kurt Okraku, mentioned that the sponsorship money has been paid to the association, but it is unclear which bank or accounts of the FA the money was paid to.
People with knowledge of such deals stated that, if the money was paid through any bank in Ghana, it would have gone through the central bank's regulations which require relevant documents including the license from the state regulator and red flags would have been raised about its source.
source:Muftawu Nabila Abdulai