President Nana Akufo-Addo has terminated the appointment of the Minister of State at the Ministry of Finance, Charles Adu Boahen, with immediate effect.
In a statement on Monday from the Presidency, the Director of Communications, Eugene Arhin, said, "After being made aware of the allegations levelled against the Minister in the exposé, 'Galamsey Economyf', the President spoke to Mr Adu Boahen, after which he took the decision to terminate his appointment, and also to refer the matter to the Special Prosecutor for further investigations."
He said the President thanked Mr Adu Boahen for his strong services to his government since his appointment in 2017 and wished him well in his future endeavours.
In the said documentary by investigative journalist Anas Aremeyaw Anas, Mr Adu Boahen is said to have told the undercover investigators that Vice President, Dr Mahamudu Bawumia needs just $200,000 token as an appearance fee before meeting with supposed investors. 

The Minister is also reported to have said that the Vice President would demand some contracts from an investor for his siblings to get his backing and influence in establishing a business in Ghana.
"You mean, like appearance fees and stuff? I mean he, himself (the Vice President), if you give him some (USD) 200,000 or something as a token, as thank you, appreciation, that's fine.
"He's not really, he's not really (like) that. All he needs is to worry about his campaign money in 2020," Charles Adu Boahen is alleged to have said.
Prior to the termination of Mr Adu Boahen's appointment, the Vice President in a Facebook post had earlier called for his head.
Dr Bawumia denied the allegations and called for the immediate sacking of the Minister.
"My attention has been drawn to a video by Anas Aremeyaw Anas (as posted on his social media handle) showing the Minister of State for Finance, Mr Charles Adu Boahen, apparently using my name, inter alia, to peddle influence and collect money from supposed investors. 

"I would like to state that if what the minister is alleged to have said is accurately captured in the video, then his position as a minister of state is untenable.
"He should be dismissed summarily and investigated," he insisted.
A day late and dollar short sacking of Charles Adu Boahen
Charles Adu Boahen it seems to many had nine lives until push came to shove and he was let go as there have been several calls for him to be sacked.
The Minority in Parliament and many other Civil Society Organisations (CSOs)have called for the sacking of the Finance Minister, Ken Ofori-Atta, and Mr Adu Boahen.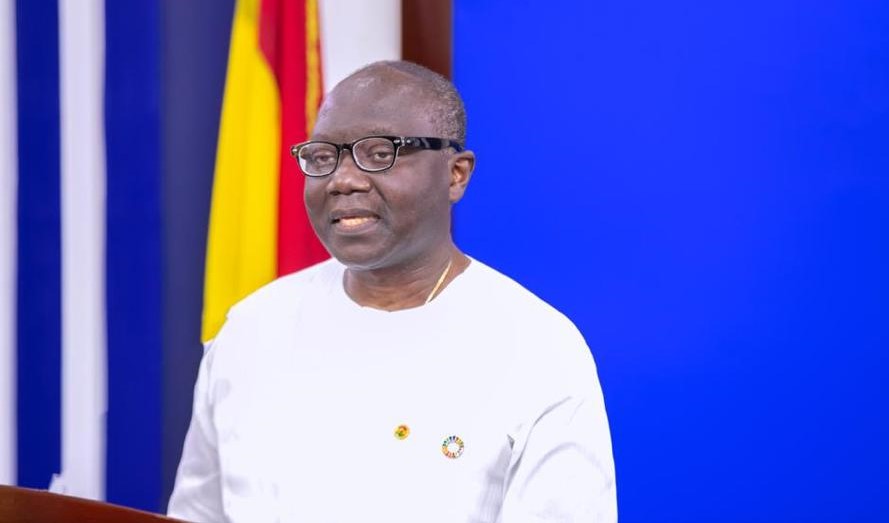 The two ministers, they say have failed to stop the continuous depreciation of the cedi against the dollar and major international currencies leading to hardship in the country. 

Last month, the Alliance for Accountable Governance (AFAG) called on President Akufo-Addo to reassign Mr Ofori-Atta and Mr Adu Boahen, if he cannot sack them.
Conflicted Ken Ofori-Atta and Charles Adu Boahen?
North Tongu MP, Samuel Okudzeto Ablakwa, has alleged that the two Ministers have been involved in clear cases of conflict of interest.
The former Deputy Education Minister said the private companies of the two appointees have been involved in government contracts, a development he said smacks of conflict of interest.
Mr Ablakwas is disappointed the President has not acted on this situation.
"We have said it without number that there is a clear conflict of interest that arises. The Finance Minister's Data Bank is still a transaction advisor and is still receiving fees. The Minister of State, Charles Adu Boahen's Black Star Holdings, we have said without number…
"…The President is not acting…Finance Minister, Ken Ofori Atta and Charles Adu Boahen continue to profit or to benefit from this clear conflict of interest situation. So are we really committed to the fight against corruption, I don't see that?," he said in an interview on TV3.
He further urged the Office of the Special Prosecutor (OSP) to up its efforts in tackling the financial irregularities involving government officials.