The US state department has said it will largely stop writing the word Turkey and instead call the country Türkiye, agreeing to a request by the Turkish government, which resents the inadvertent association with poultry.
In a statement announcing measures to disrupt financiers of the Islamic State group, the state department wrote of joint action between "the United States and Türkiye", written with an umlaut over the u.
"The Turkish embassy did request that we use this spelling in our communications," state department spokesman Ned Price said.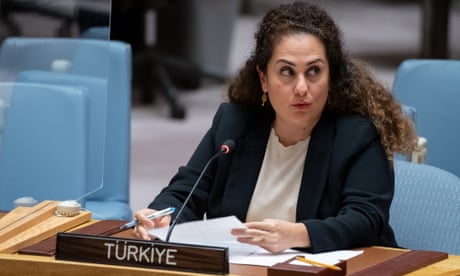 "The department will use the spelling that you saw today in most of our formal diplomatic and bilateral contexts, including in public communications," he said.
But he said "Turkey" was not forbidden when "in furtherance of broader public understanding" as it is "more widely understood by the American public".
The Pentagon has been writing Türkiye since an August statement on a call between the Nato allies' defense chiefs, and the state department has occasionally used the spelling on social media.
President Recep Tayyip Erdoğan in 2021 ordered the consistent use of Türkiye in languages that use Latin script.
Turks have long been upset by cartoons and other references that associate their country's name in English with the bird – believed to be so named because the British thought the species, indigenous to North America, came from the east.
In a recent article, Turkish public broadcaster TRT World noted that a "turkey" can also be slang for a "stupid or silly person".
"Type 'Turkey' into Google, and you will get a muddled set of images, articles and dictionary definitions that conflate the country with Meleagris – otherwise known as the turkey, a large bird native to North America – which is famous for being served on Christmas menus or Thanksgiving dinners," it said.
Among other English-speaking countries, the embassy websites in Ankara of Australia, Canada, India and New Zealand write Türkiye, while the British, Irish and South African embassies use Turkey.
The US embassy website as of Thursday was inconsistent.