ndrew Tate – the influencer and professed misogynist – is to be held for another 30 days in Romania after a court in Bucharest extended his detention while he is being investigated for alleged sexual assault and exploitation.
The former kickboxer, 36, and his brother, Tristan, 34, are being investigated by Diicot, Romania's organised crime agency.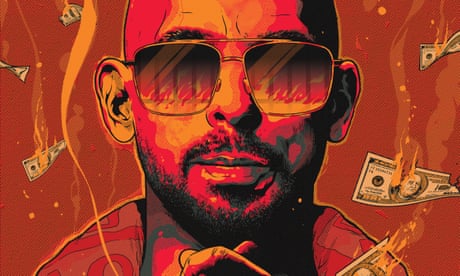 Two female Romanian suspects, who were arrested at the same time as the Tate brothers, were to be moved to house arrest. All four deny wrongdoing.
Romanian prosecutors, who can apply to detain suspects for up to 180 days during investigations, successfully applied for the detention to be extended by another 30 days after the granting of a similar extension earlier this month.
Tate's lawyer, Eugen Vidineac, has previously said there is "no evidence" against his client and that Tate was merely "playing a character" on social media.
After appearing in court earlier this month, Tate, a British-American national, said: "Ask them for evidence and they will give you none, because it doesn't exist. You'll find out the truth of this case soon."
Prosecutors have accused the Tates of seducing women by falsely claiming to want a relationship and then forcing them to produce pornographic content under duress
Andrew Tate is also accused of raping one of the women last March.
The two women – Georgiana Naghel and a former police officer, Alexandra Luana Radu – are suspected of having acted as the brothers' accomplices.
Prosecutors have so far identified six alleged victims, including minors.
The Tates have been in custody since 29 December after Diicot officers searched their villa over allegations of sex trafficking.
In January an appeal court rejected their demand for release after prosecutors argued that given their "financial capacity" the brothers could "evade investigation, leave Romania and settle in countries that do not allow extradition".
As well as guns, knives and large sums of cash, investigators have seized 10 Romanian properties belonging to the Tates and 15 luxury cars – including three Porsches, two Ferraris, an Aston Martin and a Lamborghini.
The authorities said they had confiscated goods and money worth a total of 18m lei (£3.2m).
Tate appeared on the reality TV show Big Brother in 2016 and became notorious for his misogynistic remarks and hate speech, sparking concern over how he was influencing teenage boys. He has said women are partially responsible for being raped and that they "belong" to men.
He was eventually banned from all major social media platforms, but reinstated on Twitter last November after Elon Musk bought the company. Tate now has 5.1m followers on the platform.