Colin Kaepernick will get a shot to prove he's worthy of an NFL roster spot this Saturday (November 16), and now we're learning that Jay-Z may have played a part in the league's decision to set up the workout and interview session.
According to NFL.com's Ian Rapoport, Hov — who is a partner with the NFL on social justice — used his position to sway clubs into taking a look at the former San Francisco and NFC Championship-winning quarterback.
"I am also told that JAY-Z—who has been working with the NFL on some social justice initiatives—was involved in this and pushed this idea to some extent," Rapoport said during a segment on an NFL Network program.
Rapaport also took to Twitter to reveal that the pending workout was not included in the settlement Kaepernick reached with the NFL in February.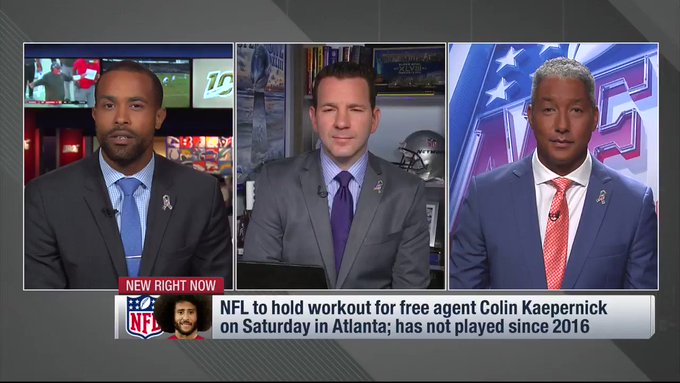 Jay-Z's partnership with the National Football League has been met with mixed reaction from fans and the media since its announcement in August. Some believe the Hip Hop mogul is the right person to turn the NFL into a more social-justice friendly entity while others believe it's a ploy by the league to dodge their problematic past regarding race relations, including Colin Kaepernick's effective ban from teams signing him due to his national anthem protests.
Eric Reid, a former teammate of Kaepernick's in San Francisco who was critical of the Jay-Z/NFL deal, is now also speaking out about Saturday's workout. "It feels disingenuous," said Reid, who currently plays for the Carolina Panthers, to reporters on Wednesday. "I'll believe it when I see it. At this point, it feels like a PR stunt."
Reid reminded reporters that NFL head coaches and general managers typically travel or are with their teams on Saturdays. "What decision-makers are going to be able to attend a workout?" he asked. "The other strange thing, I saw there was a report other teams were interested in Colin but they reached out to the league about it. That's strange."
Written by Paul Meara