Sweden has raised its terrorist threat level to the second highest number possible, amid heightened security fears following a string of Qur'an burningsthat have caused outrage around the world.
Raising the threat level from three, meaning "heightened threat", to four, "high threat" on the five-point scale, the Swedish security service (Säpo) said that in recent months Sweden has shifted from a "legitimate" to a "prioritised" target for acts of terror.
It is the first time since 2016 that the country has changed its threat level to four.
Making the announcement on Thursday in Stockholm, Charlotte von Essen, director general of Säpo, said that Sweden was becoming an "increased focus" for Islamic extremists.
She said the change in terror threat was a strategic and long-term move, not linked to one particular incident. However, she said disinformation campaigns painting Sweden as a Islamophobia country had contributed to the increased threat.
The head of the National Centre for Terrorist Threat Assessment, Ahn-Za Hagström, said violations of Islamic scriptures could affect terror threats, inspiring and motivating terror acts.
Von Essen said: "The threat posed to Sweden has changed gradually, and the attack threat posed by violent Islamist actors has increased in the past year.
"Sweden has gone from being considered a legitimate target for terrorist attacks to being considered a prioritised target. In our assessment, this threat will remain for a long time, and I have therefore decided to raise the terrorist threat level."
She added: "Government agencies and other societal actors must continue to take measures to prevent and reduce the threat of terrorist attacks in Sweden, and it is important to create the conditions needed to maintain these efforts over time. By doing this, we make Sweden a safer place."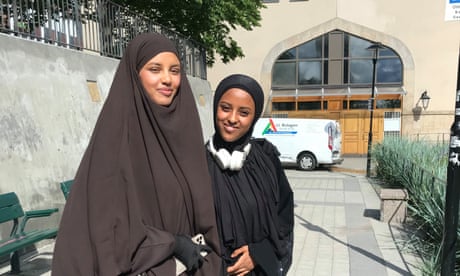 She told Swedish people to live as normal but that it was important to stay informed.
It comes after the UK changed its travel recommendations on Sunday, with the foreign office warning visitors: "Terrorists are very likely to try to carry out attacks in Sweden. You should maintain a high level of vigilance in public spaces."
Security issues have dominated public discussion in recent weeks after the prime minister, Ulf Kristersson, warned that the country's freedom of expression laws were being exploited by outsiders to spread "hateful messages".
The string of Qur'an burning protests, which under Sweden's exceptionally liberal freedom of expression laws are legal, have prompted a domestic debate about whether there should be limits to such laws among those who consider their actions hate crimes.
The government has ruled out changing expression of laws but has said it was considering changing public order laws to enable police to stop Qur'an burnings if they posed a national security threat.
At the end of July, Säpo said it was handling attack threats against "Sweden and Swedish interests on an ongoing basis" and that the desecration of holy scriptures could have a "threat-inducing effect". While it said then that events had worsened the country's security, the threat level remained at three.