Port Talbot's steelworks will be given up to £500m by the UK government in a bid to keep the plant open and produce steel in a greener way, but it could see thousands lose their jobs.
Tata Steel will add £700m of its own as it invests in cutting emissions. It had asked ministers to provide a bigger chunk of the cost.
But the package could mean as many as 3,000 job losses across the UK.
The site in south Wales is home to Britain's biggest steelworks.
The steelworks features two blast furnaces working around the clock to produce steel used in everything from tin cans to cars.
But it is also one of the UK's largest polluters.
The UK government has agreed to fund the installation of new electric arc furnaces for steelmaking.
The £1.25bn furnaces are expected to be up and running within three years of getting regulatory and planning approvals.
The company warned there would be a "transition period including potential deep restructuring" at the plant.
The UK government said the deal "has the potential to safeguard over 5,000 jobs across the UK".
Tata Steel employs about 8,000 people in the UK, 4,000 of those in Port Talbot.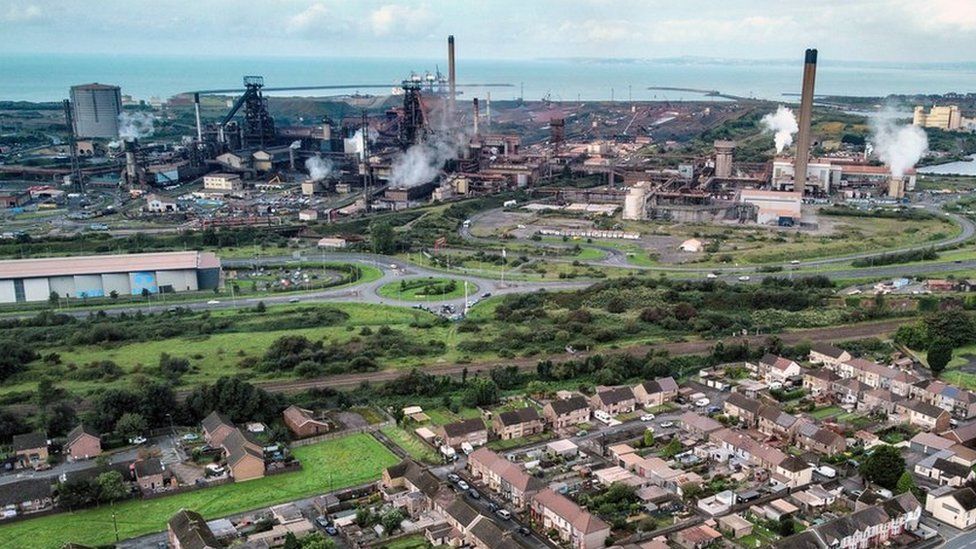 Unions previously said the move to the new less labour-intensive furnaces could lead to thousands of job losses.
The UK government said the transition was expected to reduce the UK's entire business and industry carbon emissions by 7%, Wales's overall emissions by 22% and the Port Talbot site's emissions by 85%.
It also said the plan to replace existing coal-powered blast furnaces at the site would "reduce the UK's entire carbon emissions by around 1.5%".