Iran's parliament has approved a controversial new bill under which women face up to 10 years in prison if they continue to defy the country's mandatory hijab rules.
As well as harsher penalties on women defying the strict dress code, the draft law also intends to identify those who "promote nudity [or] indecency" or "mock" the rules in a virtual or non-virtual space.
UN human rights experts have described it as "tantamount to gender apartheid" with the intention of suppressing women into "total submission".
"By approving this bill, the Islamic Republic's parliament has put a massive lock on the bodies of Iranian women. Iran was already an open prison for the women of Iran, but now they've extended the brutality with which they will crack down on women by giving serious powers to those implementing it on the streets," said the Iranian human rights lawyer Hossein Raeesi.
The judiciary's Mizan news agency reported that the "bill to support the family by promoting the culture of chastity and hijab" was put to vote with 152 in favour, 34 against and seven abstentions. It will apply for an initial three-year trial period.
The bill will require final approval from Iran's Guardian Council, a powerful body that vets legislation and oversees elections. It comprises 12 men and is headed by a recently re-elected 97-year-old cleric, Ahmad Jannati, who has been its chair since 1988.
Repeated "violators" of the strict dress code (those with more than four violations), and those who dress "inappropriately" will face up to 10 years in prison. The bill also specifies that women who wear "revealing or tight clothing" or show a part of their body "lower than the neck or higher than the ankles or higher than the forearms", will face tough punishments.
The approval of the hijab bill comes four days after the first anniversary of the death in custody of Mahsa Amini, 22, who had been detained for allegedly wearing the Islamic headscarf incorrectly.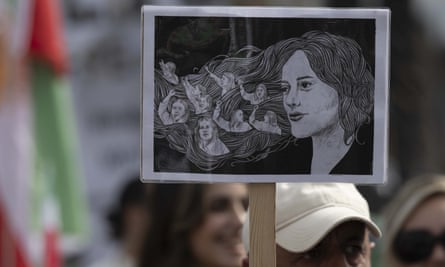 A demonstration in London to mark the first anniversary of the death of Mahsa Amini, 16 September 2023. Photograph: Anadolu Agency/Getty Images
According to human rights groups, security forces have detained dozens of protesters across the country this week, a year after hundreds were killed in protests after Amini's death on 16 September 2022.
"The Shoraye Negahban (Iran's Guardian Council) approves anything that the supreme leader backs. So in this case, the parliament's approval of the bill sets it in stone," said Rana*, an Iranian protester from Tehran who was detained and interrogated by the "morality police" in August.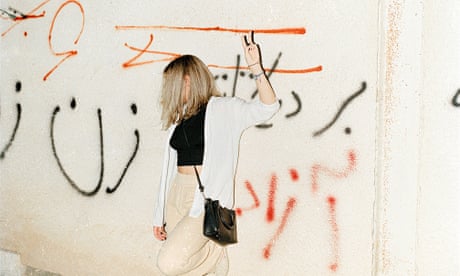 "We are not waiting for a seal of approval from the council because, on the ground, they've already implemented the law. Women are being followed, harassed, detained and interrogated, like always."