Jeremy Hunt has been criticised by the public sector union Unison for "not even trying" to unlock the health pay dispute after his speech this morning failed to address the ongoing dispute that risks dragging on for months.
The chancellor's "grand vision for the future completely ignores vital public services", Unison's general secretary Christina McAnea said in a statement.
She added:
The chancellor holds the key to unlock the damaging health pay dispute and rebuild the NHS, but he's not even trying.
No plan for the economy can succeed unless the government also focuses on essential services. Paying proper wages will halt the staff exodus and mean there's more money to spend in the local high street.
Labour's leader, Keir Starmer, and his deputy, Angela Rayner, have been photographed in Harlow, Essex, today meeting frontline health workers.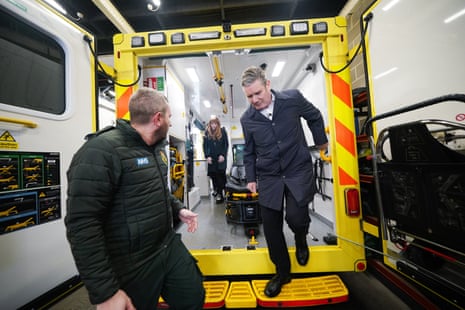 Keir Starmer at Harlow ambulance station in Essex. Photograph: Yui Mok/PA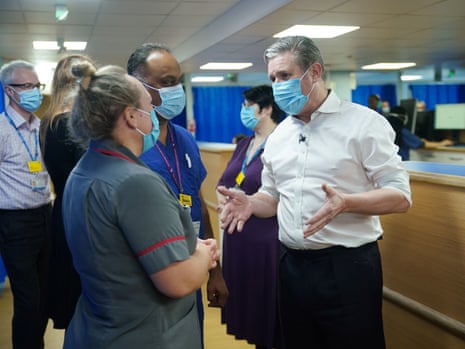 The Labour leader met hospital staff at the emergency department of Princess Alexandra hospital. Photograph: Yui Mok/PA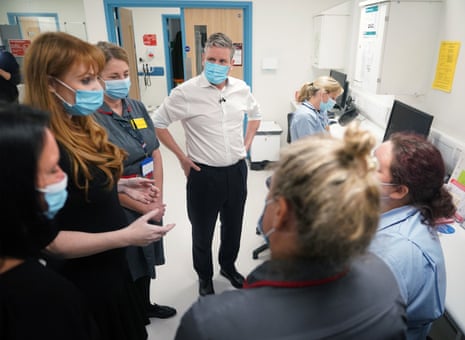 Starmer and Rayner at the same day emergency care unit at Princess Alexandra hospital. Photograph: Yui Mok/PA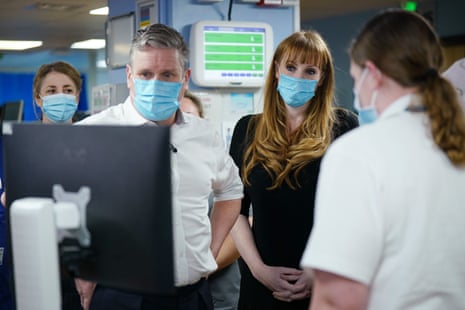 Starmer and Rayner talking to staff in the emergency department. Photograph: Yui Mok/PA