India's top court has declined to grant legal recognition to same-sex marriages, saying it is beyond its scope and should be decided by parliament, but ruled that gay couples would be allowed to adopt children.
The marriage ruling will be a disappointment for the LGBTQ+ community in India, who had hoped the supreme court judges would recognise their constitutional right to marriage equality.
It was only in 2018 that the supreme court scrapped a colonial-era law banning homosexuality in India. However, society has remained largely conservative and there was resistance to opening up marriage to same-sex couples.
The Indian government had opposed the case, calling the arguments for equality "urban elitist views" and stating that marriages were not "comparable with the Indian family unit concept of a husband, a wife and children". It had argued that the matter should be decided in parliament not the courts.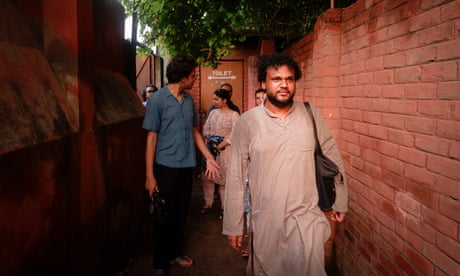 A five-judge bench of the supreme court headed by the chief justice of India heard arguments in the case between April and May and reserved its order on 12 May.
Members of India's LGBTQ+ community say they face discrimination despite the 2018 judgment, and that the absence of legal backing for same-sex marriages violates their constitutional rights.