New Patriotic Party (NPP) parliamentary aspirant for Ayensuano constituency, Mark Okraku Mantey, has reportedly returned GH₵50,000 he received from Dr Bawumia's campaign team ahead of the presidential primary.
This comes on the back of angry exchanges among constituency and polling station executives amidst claims Mr Okraku withheld the money.
Their dissatisfaction stemmed from their belief that financial mismanagement was a major contributor to the poor performance of the Vice President in Ayensuano.
Each of the 669 delegates allegedly received GH₵400 from the campaign team of Dr. Bawumia while Kennedy Agyapong paid GH₵300 each.
To quell the confusion surrounding the cash, the Deputy Minister for Tourism, Arts and Culture, on Monday decided to resolve the matter and return the funds.
This decision was motivated by the desire to protect his personal reputation, as he did not want the money to tarnish his image.
"The money was brought by Dr Bawumia Campaign team for operation work. It was not to be disbursed to executives so to put matters to rest, we decided not to touch the money.
On Monday, we called the person who brought the money and returned it to avoid bad name. I won't let such money tarnish my image," he announced.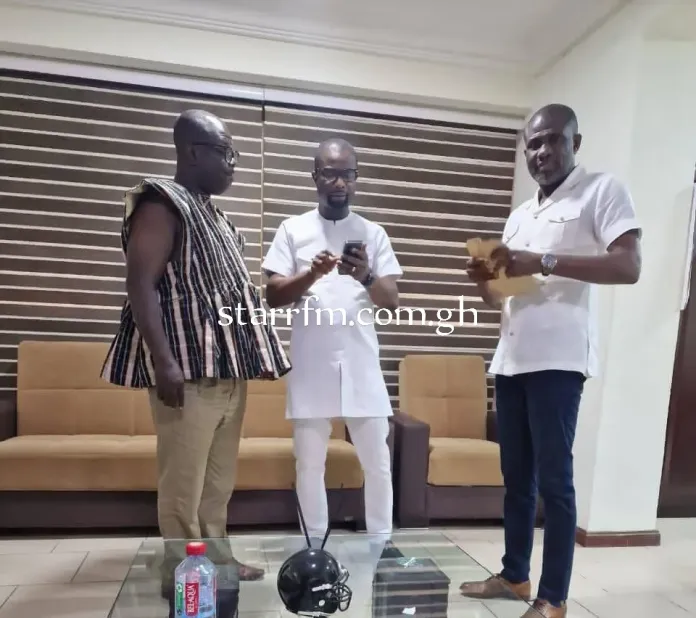 Mr. Okraku Mantey made it clear that, anyone with claims to a share of the funds should contact the regional office.
"The operation money has been given to the region. I received the operation money not Asare Dankwah and I instructed him not to touch it. Then later I heard rumors that we had taken the money and kept it.
Looking at the confusion being created we decided to absorb all the cost we have already incurred. Even the food that we cooked for the delegates, I financed it four days to the election. I have returned the money so anyone who feels he has a share should go to region. Let Okraku Mantey and Asare Dankwah's name rest here," he added.
Reports of vote buying were rife during the presidential primary last Saturday.
Some delegates confirmed to have received money ranging from GH₵300 to GH₵400 from some candidates.
Others also threatened not to vote until they were paid monies which were reportedly disbursed as transportation for the delegates.